Research Assistant in the IntEL4CoRo Project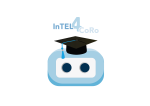 With immediate effect the Institute calls for applications under the condition of job release – a position in the BMBF-funded Research Project IntEL4CoRo as:
Research Assistant (f/m/d)
Salary scale TV-L 13, 50% (19,6 hours per week) until 31st May 2025.
Reference number: A179/22
The IntEL4CoRo Project (Interactive Learning Environment for Cognitive Robotics) will create an innovative, immersive learning environment for cognitive robotics and artificial intelligence, with the aim of implementation in university teaching projects. We are looking for a committed member for our team as an interface between didactics, user tests and documentation while developing and operating the IntEL4CoRo infrastructure.
Job description:
Construction and operation of the infrastructure in teaching- and learning environment

Conception and implementation of IT-project management and quality management processes

Elaborating specific requirements in didactics, UX, data security and IT-integration

Implementing and testing teaching- and learning environment

Preparing user-, admin-, and developer documentation

Supporting the preparation and evaluation of learning- and teaching materials

Supporting measures in public relations
Requirements:
Successfully completed scientific university education (diploma or master's degree), preferably in the area of Computer Science or comparable

Experience in Linux-Administration, application of container technology and virtualization (lxc, docker, Kubernetes and KVM, VMWare, etc.)
Experience with:
script based processes for system integration

GPU-based virtualization

ROS and robotic-software infrastructure

Preferable: Experience in 3D-visualisation applications in web browsers

Ability to communicate proficiently in German and English in written and spoken form (minimum Level C1 CEF)

High level of flexibility and team spirit, collaborative approach
General hints:
If you are interested in supporting us with the tasks mentioned earlier, including forming an interface between research, teaching and studies – we are looking forward to your application.
For further information about the position, please contact Dr. Jörn Syrbe, Phone 0421-218 64031.
As a family-friendly university we support compatibility between career and family. Therefore, working hours at the university comply with flexible work time models considering individual requirements of each faculty. The university offers versatile and challenging tasks, demand-oriented training and individual personnel development measures. University employees benefit from internal health management, a wide university sports portfolio and the opportunity to purchase a job-ticket for public transportation.
The university is committed to a policy of providing equal employment opportunities for both men and women alike, and therefore strongly encourages women to apply for the positions offered. Applicants with disabilities will be considered preferentially in case of equal qualifications and aptitudes. The University of Bremen explicitly invites individuals with migration background to apply.
Applications including a cover letter, CV, copies of degree certificates should be submitted stating the reference number A179/22 to:
Professor Michael Beetz, PhD
Institute for Artificial Intelligence
Universität Bremen
Am Fallturm 1
28359 Bremen
Germany
or as one PDF-File via E-Mail to: ai-office@cs.uni-bremen.de
If you wish to apply by mail, please hand in non-originals/copies only, as we cannot send them back to you – all documents will be destroyed once the selection process is done.
---
Prof. Dr. hc. Michael Beetz PhD
Head of Institute
Contact via
Andrea Cowley
assistant to Prof. Beetz
ai-office@cs.uni-bremen.de
Memberships and associations: