Perspectives on the Creativity of AI Systems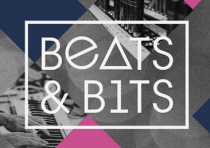 The Wissenschaft im Dialog initiative has launched the competition Beats & Bits about music composed by Artificial Intelligence.
IAI member Dr. Daniel Nyga contributed a blog article about different perspectives on Artifical Intelligence and creativity. The article is in German and can be found at https://beatsundbits.de/kunst-oder-kuenstlich/.
---
Prof. Dr. hc. Michael Beetz PhD
Head of Institute
Contact via
Andrea Cowley
assistant to Prof. Beetz
ai-office@cs.uni-bremen.de
Memberships and associations: