Google Summer of Code 2017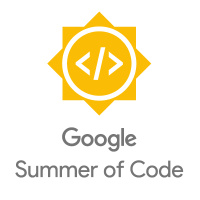 We are thrilled to announce that The Institute for Artificial Intelligence has been selected as mentoring organization for the Google Summer of Code 2017 as one out of 201 organizations world-wide. The initiative, started in 2005, sponsors students during the summer months for contributing code to selected open source projects. This is our third year in the Google-sponsored program and we're looking forward to mentoring interested students and introducing them to our software tools and research endeavors.
You can find more information about the proposed projects as well as contact information of the designated mentors at our Google Summer of Code page.
---

Prof. Michael Beetz PhD
Head of Institute
Managing Directors:
Dr. habil. Hagen Langer
Sabine Veit

http://ai.uni-bremen.de
Youtube Channel
Impressum
News
openEASE
Open Knowledge for
AI-enabled robots