Welcome to the Institute for Artificial Intelligence!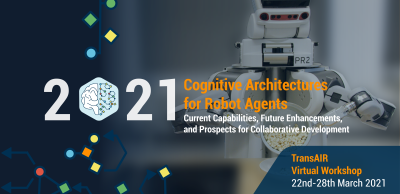 We are delighted to announce the upcoming TransAIR virtual workshop on "Cognitive Architectures for Robot Agents" which will be held from 22nd to 28th March 2021.
This TransAIR workshop will bring together leading experts to address the challenges of developing cognitive architectures for robot agents. The primary goal of the workshop is to open a discussion on possible interdisciplinary collaborations and the identification of prospects for collaborative development, ideally in an open-source open-systems framework.
Stay tuned for updates or find further information about the workshop on our website or contact us via email: contact@transair-bridge.org

Work together on more reliable AI for marine robotics (vision, navigation, perception, planning, failure recovery, testing, verification, model-checking, model-driven engineering …). There are 15 different research projects available with different prerequisites and focus, located in Copenhagen, Oslo, Porto, Delft, Aachen, and in our Institute for Artificial Intelligence.

We are offering a position in the following field:

Digital Twin Knowledge Base for submarine robot inspection/manipulation
You can find a in-depth description for the position at our Institute on the Jobs overview page and the REMARO website.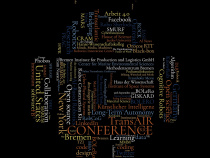 The first virtual TransAIR conference called "Democratize AI with open research" kicks off today.
From Wednesday, September 30th until October 14th participants can listen to pre-recorded material by international speakers on advances, challenges and potentials of open science in Artificial Intelligence as well as robotics, task planning, robot motor control, knowledge representation, reasoning, machine learning and computer vision.
Moreover, the schedule includes interviews, Q&A's, a panel discussion and tutorials on open projects alongside many networking opportunities with other participants.
Learn more here https://transair-bridge.org/conference-2/
Registration is possible until Sunday, October 4th.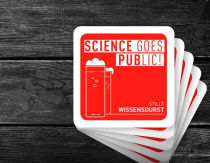 The ScienceGoesPublic initiative is a very popular format in which scientists present their research topics in bars and pubs in Bremen and Bremerhaven a in cozy and casual environment to the broad public.
On Nov 21st, IAI member Dr. Daniel Nyga will give a presentation about Artificial Intelligence and robotics. More information can be found at https://www.sciencegoespublic.de/programm/denn-sie-wissen-was-sie-tun---wie-roboter-lernen.201.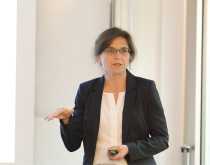 We were delighted to welcome Prof. Elizabeth Croft in our institute yesterday. She is an expert in Human-Robot-Interaction and discussed with us several aspects of successful interaction and control methods. Her talk was a great spotlight on research results of recent HRI experiments and provided a diverse overview of different interaction modalities.
Professor Elizabeth A. Croft is the Dean of Engineering at Monash University and Professor in the Departments of Mechanical and Aerospace Engineering, and Electrical and Computer Systems Engineering. She held the Natural Science and Engineering Research Council of Canada Chair for Women in Science and Engineering (BC/Yukon) from 2010-2015 and the Marshall Bauder Professorship in Engineering Economics, Business and Management Training from 2015-2017.
---

Prof. Michael Beetz PhD
Head of Institute
Managing Directors:
Dr. habil. Hagen Langer
Sabine Veit

http://ai.uni-bremen.de
Youtube Channel
Impressum
News
openEASE
Open Knowledge for
AI-enabled robots