This is an old revision of the document!
---
Successful Open Lab Day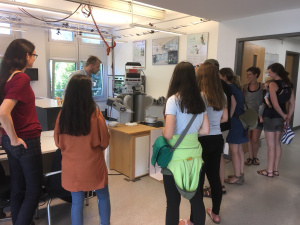 Yesterday, we had a successful open lab day and had the opportunity to welcome many interested visitors to our lab. We would like to thank everybody for interesting discussions, new ideas and a useful exchange about opinions about the future of robotics. We would also like to thank the DFKI Bremen for the cooperation.
---

Prof. Michael Beetz PhD
Head of Institute
Managing Directors:
Dr. habil. Hagen Langer
Sabine Veit

http://ai.uni-bremen.de
Youtube Channel
Impressum
News
openEASE
Open Knowledge for
AI-enabled robots